2017 Diverge Comp $4299 On Sale Now – $3000 – 54cm
The Specialized FACT 10r carbon frame combines the lightweight performance and compliance of our top-end carbon production with a unique geometry that's designed to smooth out even the harshest roads for more confident and predictable handling.
FACT carbon fork w/ proprietary Zertz inserts absorbs and damps road chatter & vibration without compromising on the rigidity needed for performing at speed and tracking dutifully on the descents.
Roubaix Pro 2Bliss Ready 700×30/32mm tires provide extraordinary traction and suppleness for both the road and dirt, while a tubeless design minimizes flats and allows lower tire pressures to be run. Add to this a 120TPI construction, and there isn't a surface where these tires won't thrive.
2017 Sequoia Elite $2659 On Sale Now – $2260 – Med
The Sequoia is built from our Premium Cr-Mo, size-specific tubing. This ensures that every frame is strong, light, and capable, while every frame size rides exactly as we intended. This philosophy is furthered with our Adventure Geometry that provides ample confidence over rough and smooth terrain, alike. And lastly, we equipped this frame with fender & rack mounts to make sure you'll be well equipped whenever adventure strikes.
A beefy FACT carbon fiber fork is sure to take the sting out of harsh roads. And when you're deep into said roads, you'll be thankful for the extra water bottle mount found on its fork leg.
Hand-built Adventure Gear Hayfield wheels are cased in 700x42mm 2Bliss Ready tires to be burly and tough as a mule. It's the ideal wheelset for anyone looking to skip town and not look back.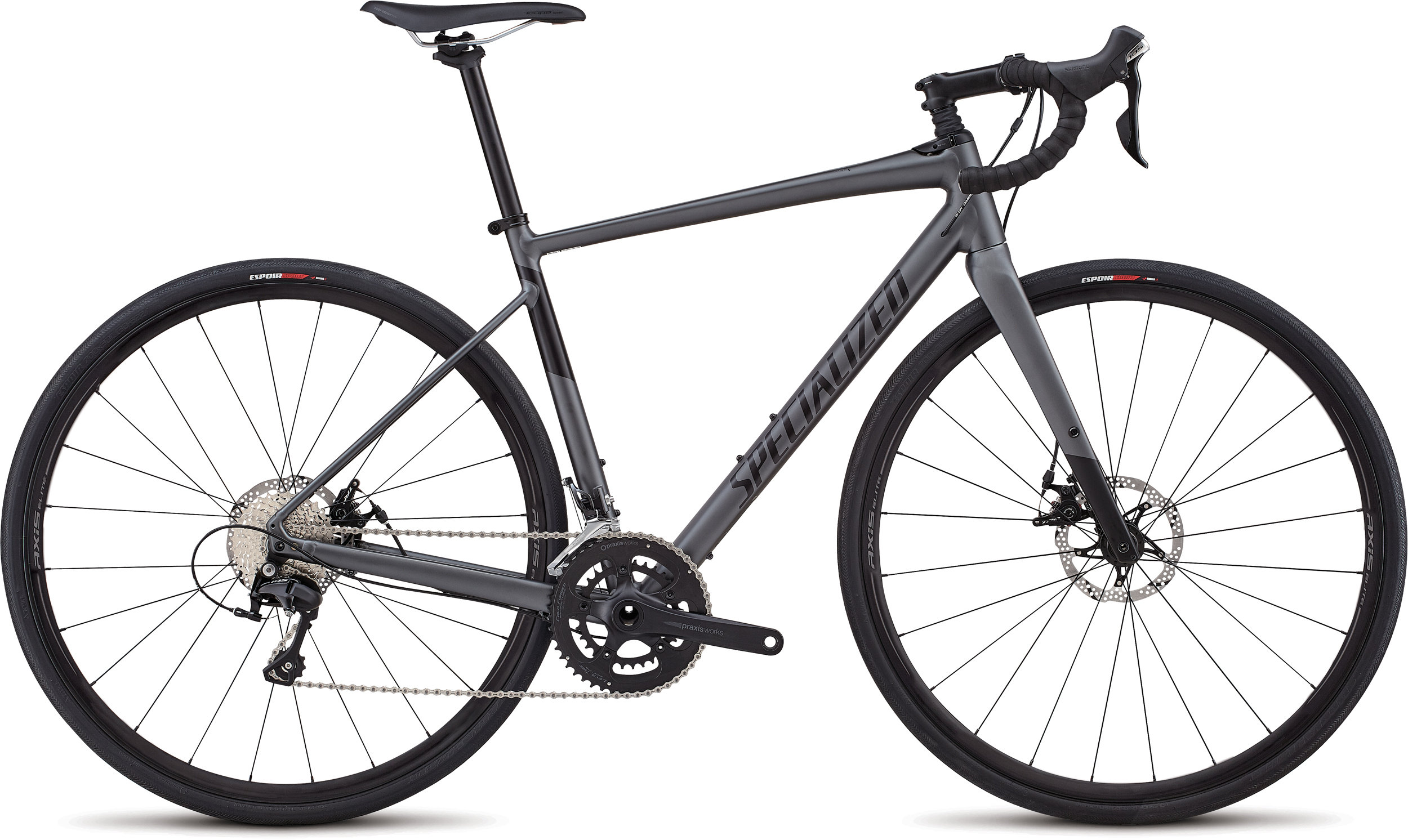 2018 Diverge E5 Comp $2509
Our Premium E5 aluminum frameset features our comfortable, but confidence-inspiring Open Road Geometry, Future Shock Progressive suspension with 20mm of travel, and front/rear thru-axles, making it the ultimate tool for your next adventure.
The lightweight FACT carbon fork is plenty stiff, aiding in handling, rigidity, and an overall light weight.
With Shimano 105 taking the reins on shifting, you'll experience crisp shifts for many miles to come.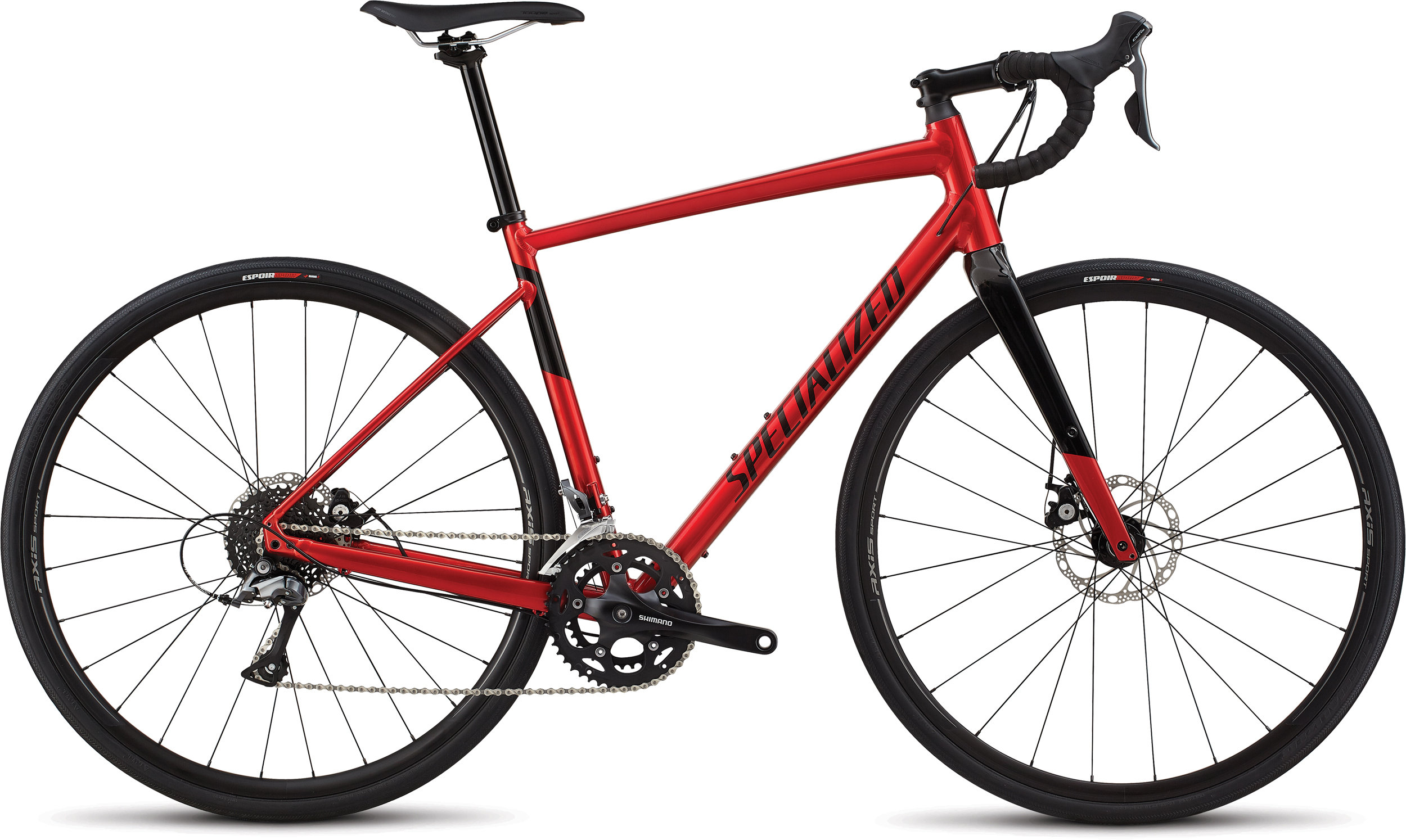 2018 Diverge E5 $1349
Our Premium E5 aluminum frameset features our comfortable, yet confidence-inspiring, Open Road Geometry. Front & rear thru-axles are also included, making this Diverge the ultimate tool for your next adventure.
The lightweight FACT carbon fork is plenty stiff, aiding in handling, rigidity, and an overall light weight.
The Shimano RS200, with 46/34T gearing, provides precise shifts between rings, and makes it easier to spin up those leg-burning climbs.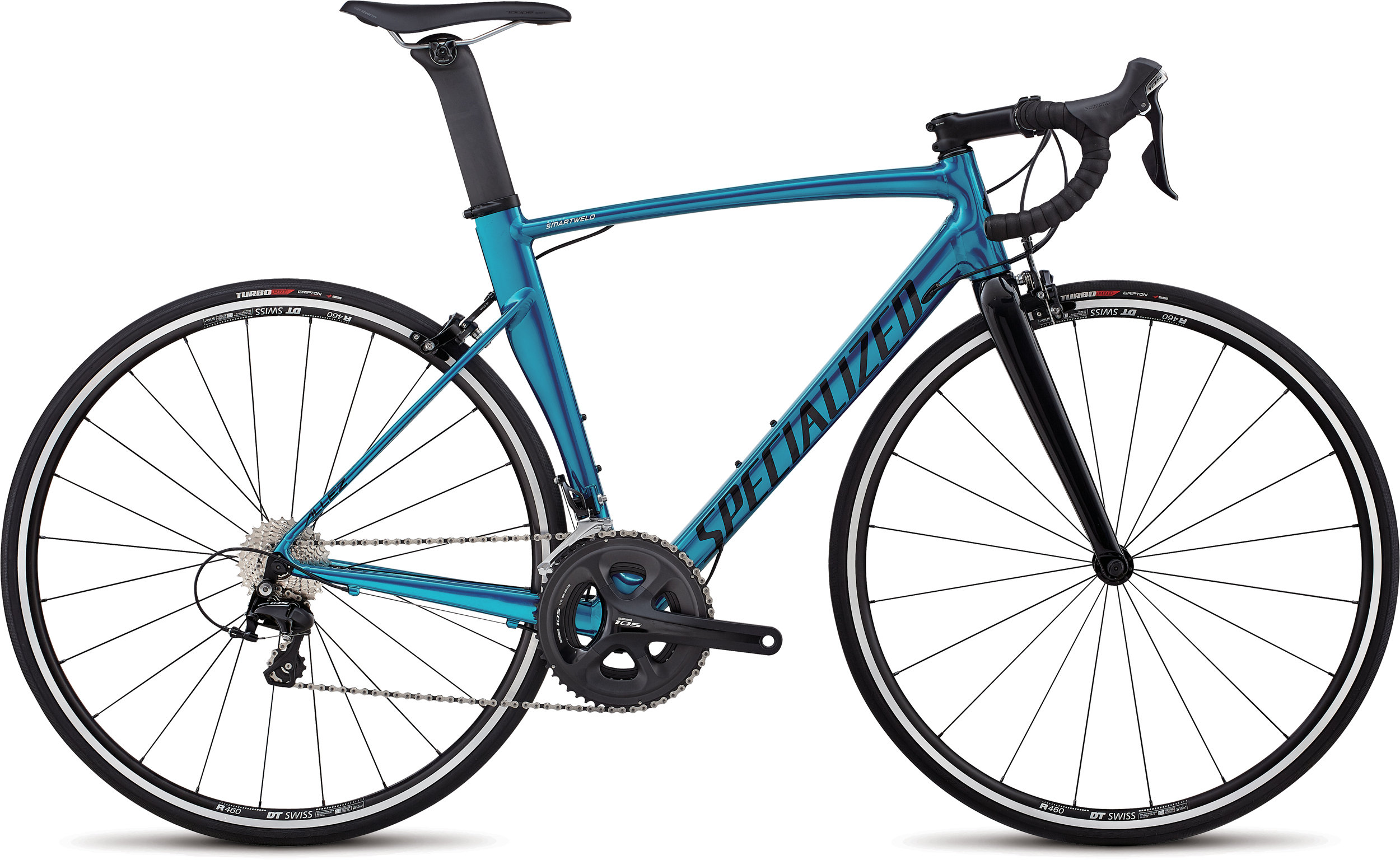 2018 Allez SprintComp $2359
E5 Premium Aluminum frame with Allez D'Aluisio Smartweld Sprint Technology refocuses weld locations, allowing for more material to be placed where it's needed for increased stiffness and compliance where you really need it.
Our top-tier S-Works FACT carbon fiber fork provides incredible stiffness and front end steering response, while also efficiently absorbing road chatter.
The Venge FACT carbon fiber seatpost acts as a stiff, aerodynamic perch for your saddle.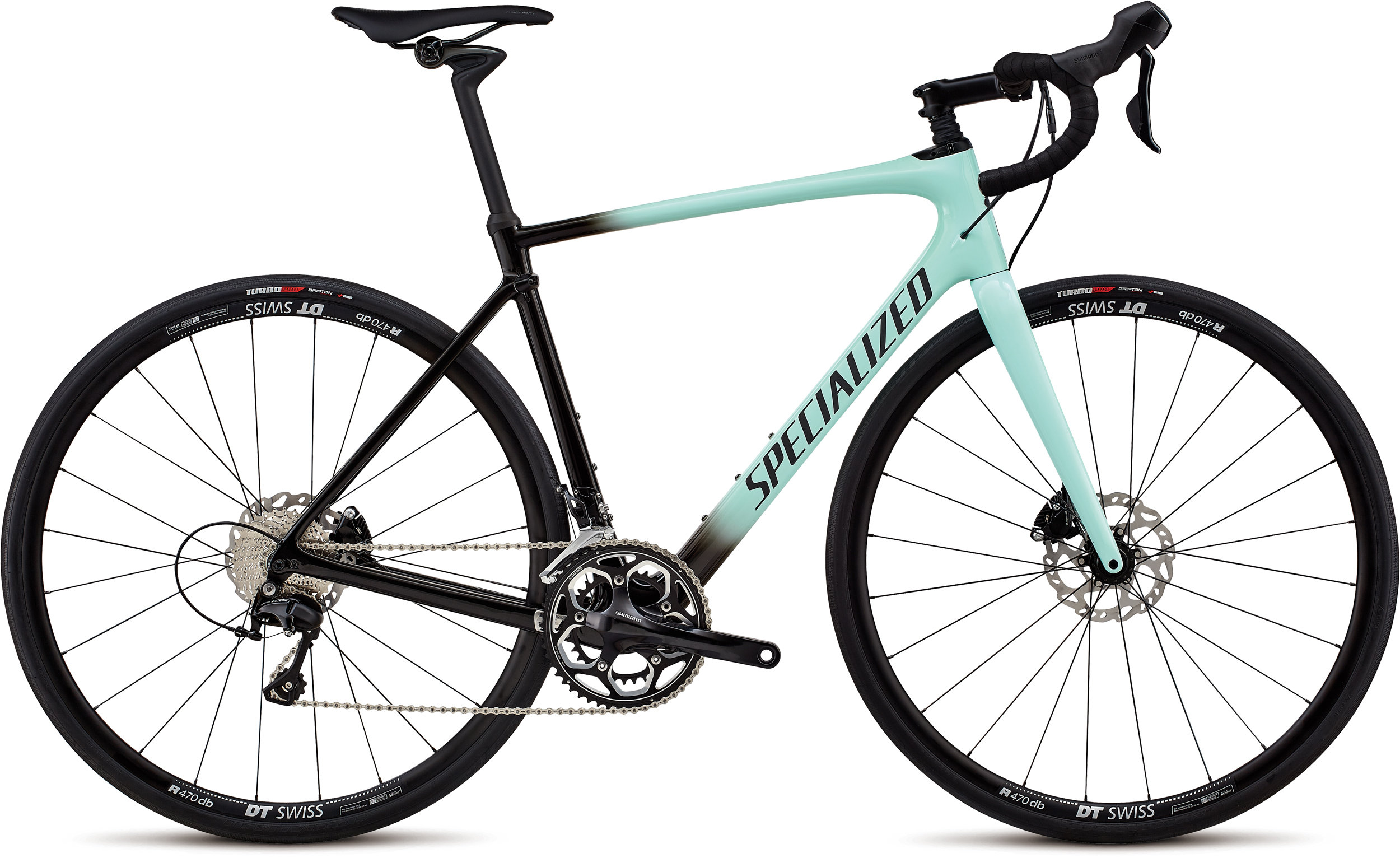 2018 Roubaix Elite – $3889
Featuring our Rider-First Engineered™ design that ensures every frame size has the same legendary responsiveness and smooth ride quality that you'd expect from a Roubaix. The FACT 10r frameset holds its own with our high-end carbon offerings, with the ideal blend of light overall weight and targeted stiffness, while the all-new Future Shock "suspension" system at the cockpit delivers a revolutionary degree of comfort and control.
A Roubaix Disc fork is built from our FACT carbon fiber for supreme stiffness, strength, and reactivity, while a thru-axle design only stands to bolster all of the above.
Shimano 105 shifting gives you crisp, precise, and reliable shifts. The system is renowned for its durability, performing in adverse conditions with the batting an eyelash…if shifters had eyelashes, that is.